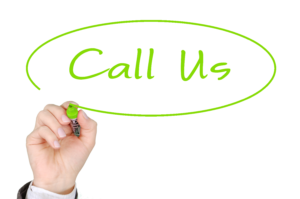 Teknozen, always paying attention to the needs of its customers, wherever they are worldwide, activates a whole series of qualified offers, going from Information on the Products and Services, After-Sales-Service and Training to the Use of New Technologies employed on its machines (computers).
This company policy carefully addressed to the customer is the most important justification of our success.
Periodically our company organizes meetings on Information about the Products and Services for Agents and Distributors, during which we thoroughly go into the technological, functional and normative aspects of dry-cleaning and the technical solutions.
The participation in Exhibitions and Shows all over the world is another important occasion to make our new machines known and test them, to meet Agents, Distributors and Customers and together with them agree upon strategies and opportunities, and listen to their requirements.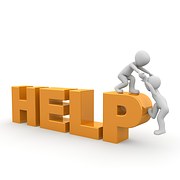 In our company, once the Customer has purchased his dry-cleaning or washing machine, the After-Sales-Service "goes off", for which specialized technicians all over the world on the one hand assist our customer with the installation, start-up/testing and spare parts in case of failures and on the other hand are in touch with him for updates and advice on any new technical cleaning/washing solutions to be adopted on the machines he has purchased.
The service is carried out for the Customers Abroad by a network of Distributors and for the Customers in Italy by a network of Agents, all of them supervised and controlled by our Service and Spare Parts Department that:
coordinates the testing upon installation of the machine,
assists the customers for particular requirements in the very moment the machine is used,
receives the calls for service and spare parts coordinating the delivery,
receives the reports on failures and troubles coordinating the solution.
Our machines are supplied with full computer control managing all its phases, from washing to drying, with the possibility of remote transmission of the information gathered (for example in the event of remote-controlled cycles).
Because of the adoption of this modern technology it is important to train the technical staff of our customers on the operation and maintenance of their machines.
The training is made through the following channels: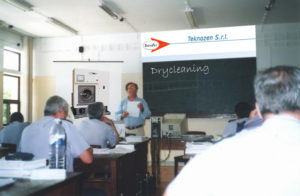 stage in the education room of our company,
periodical training sessions in our departments,
sending the documentation with information and explanations,
sontact by telephone with our technicians.
Our company also addresses its educational activity to its own staff with specific Courses aimed to knowledge, operation and implementation of the most recent technologies (internet, intranet, multimedia in general).